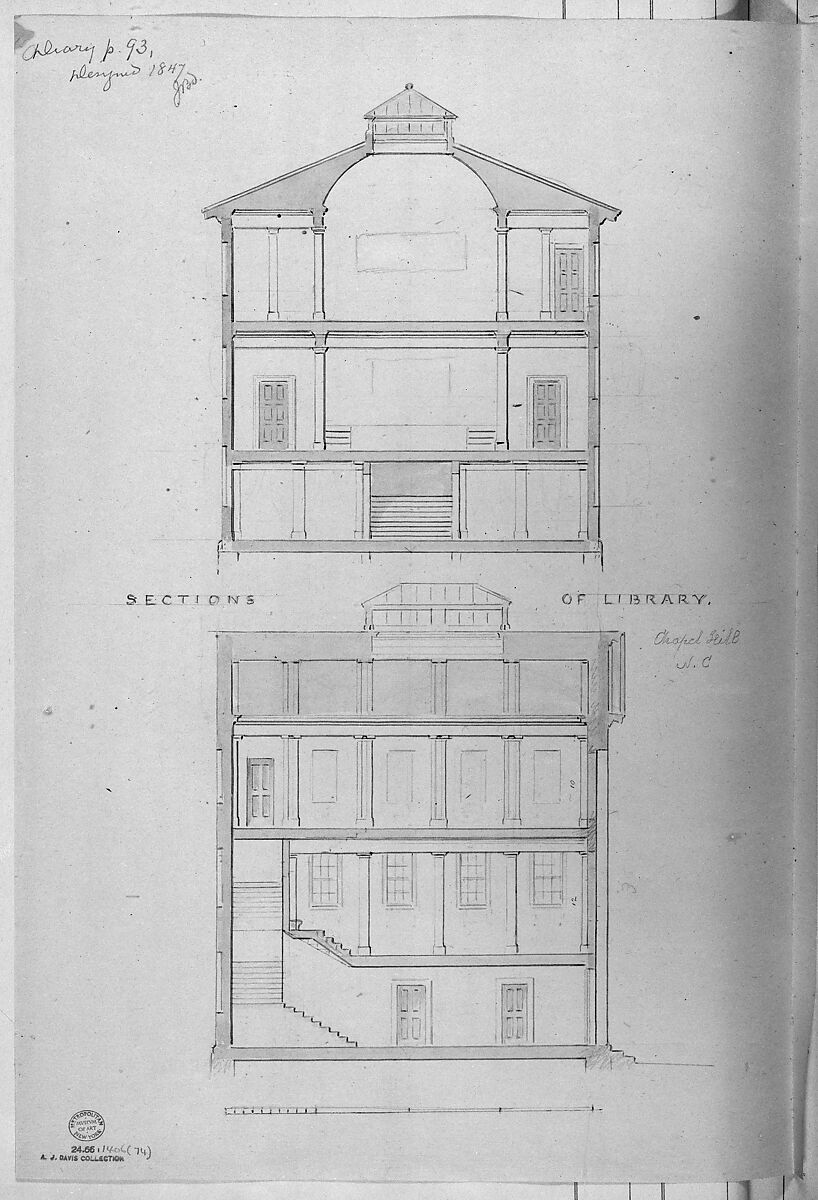 Alexander Jackson Davis, University of North Carolina, Chapel Hill, Student Libraries (two sections), 1850-58,
watercolor, ink and graphite, 15 7/8 x 10 11/16 in. (40.4 x 27.2 cm), Metropolitan Museum of Art,
New York, https://www.metmuseum.org/art/collection/search/394191.

Our library subscribes to many databases that you can search in to find citations and/or full-text to articles from newspapers, magazines, and scholarly journals.
Here's what we suggest for interior architecture and design research.